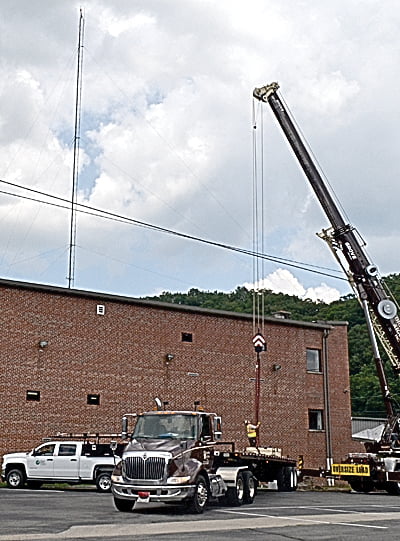 Last week, West Virginia Governor Jim Justice issued an executive order that requires everyone over the age of nine to wear a face covering in all indoor spaces where social distancing cannot be maintained.
Who knows what the coming weeks will bring?
New safety protocols have been posted at the front entrance to Town Hall. Visitors are asked to wear a mask or facial covering, and to observe one person at a time in the lobby area. To make an appointment, please call 304-799-4315.
Throughout the COVID-19 health emergency, the Town of Marlinton water plant has provided safe drinking water.  Now, many water utilities (Marlinton included) expect to experience revenue losses due to reduced commercial consumption, households that are unable to pay their bills, and others who chose not to make payments, while "No Shut-off" orders were honored. In addition, municipal utilities have experienced increased costs related to overtime wages and other COVID related issues.
A busy and exciting week in Marlinton
After a one-year pause in all new construction, due to a merger with Sprint Communications, the T-Mobile tower has been set on top of the municipal building. Service will be available soon.
We appreciate the cooperation of Sargent Electric, who assisted the Town with placing the Town's new air-conditioning unit on the roof while the crane was in town.
Because of the Mon-Forest Towns Partnership, you will soon see new signage coming to four locations in the county, from the SR39/92 intersection at Minnehaha Springs to the Hills Creek Falls parking lot.