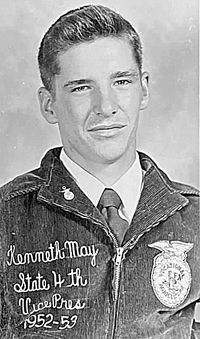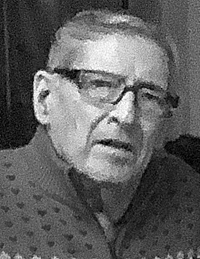 Kenneth "Ken" J. May, of Lenexa, Kansas, passed away Monday, December 7, 2020, at Research Medical Center in Kansas City, Missouri, with his wife, Jane, by his side. He was unable to recover from complications of COVID-19.
Ken was born September 12,1935, at Beard. He lived in Lenexa, Kansas, for the past 38 years, having lived in Texas and Wisconsin previously with career moves. Ken was a graduate of Hillsboro High School and West Virginia University receiving his Bachelor's and Master's degrees in Plant Pathology. His career was in agricultural product development and agricultural sales, which required international travel, and he traveled all over the world.
Ken was very involved with his three sons when they were growing up in Texas. He coached and managed Little League, was Cubmaster and Scoutmaster and was involved in other community activities. He ran in the first Kansas City Macy's Marathon. He retired from the agricultural business and being a man that needed to be fully active, he returned to work full-time for a few years and retired in August 2019. In his younger years he was very musically inclined and sang professionally and at community activities for many years. Ken was a Veteran, having served in the Air Force. He met his wife, Jane Pyles when he returned from active duty. They were married July 5, 1959.
Ken was preceded in death by his son, Douglas; brother, David; and his parents, Hubert J. May and Pauline Sharp May.
He is survived by his wife, Jane, of Lenexa, Kansas, sons; Nick (Lisa), of Chilhowie, Virginia, and Brian, of Kansas City, Missouri; three grandchildren, Zack, Lacey and Ashley; three great-grandchildren; sisters, Nancy Woodward, of Plattsburgh, New York, Sandy Cooper, of Delphi, Indiana, and MaryAnn May, of Phoenix, Arizona; and many extended family members and friends.
A memorial service to honor his life will be held at a later date when family and friends can gather safely.
Condolences may be offered at kmay1@kc.rr.com or Midstatescremation.com/obituaries