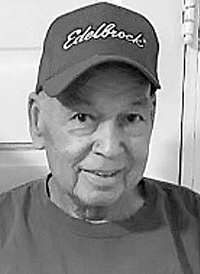 Keith Russell "Squeak" Miller, 68, of Marlinton, passed away at his home Wednesday, October 18, 2023.
Born August 25, 1955, in Marlinton, he was a son of the late George and Grace Shearer Miller.
Keith was a truck driver for Burns Motor Freight for more than 40 years, and loved helping the Hillsboro Heritage Car Show.
He was a member of Trinity Baptist Church in Buckeye.
In addition to his parents, he was preceded in death by a sister, Sharon Miller.
Keith is survived by his companion, Rose Birchfield; son, Keith Ryder, of Oklahoma; sister, Karen "Birdie" Underwood, and Dean, of Mansfield, Ohio; brothers, Tom Miller, and Janice, of Marlinton, and Mike Miller, of Buckeye; two grandchildren, Logan Ryder and Kaitlynn Ryder; niece, Jennifer Barlow; nephews, Justin Underwood and Michael "Bud" Miller; and five great-nieces-and-nephews.
Funeral service was held Saturday, October 21, 2023, at Trinity Baptist Church in Buckeye with Pastor David Moore and Gale Siers officiating. Burial was in Cochran Cemetery near Onoto.
In lieu of flowers donations of sympathy may be made to the Cancer Society, 921 Neville Street, Beckley WV 25801 or the Hillsboro Car Show.
Online condolences may be shared at Lantzfuneralhome.com