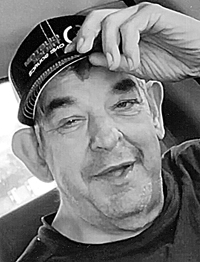 Johnny Alvin Hamilton, 68, of Marlinton, passed away Sunday, November 6, 2022, at his residence, surrounded by loved ones and his faithful four-legged friend, Jim. 
Born March 12, 1954, in Marlinton, he was a son of the late Roy M. Hamilton and Mary Elizabeth Gaylor.
Johnny didn't know a stranger and always had a smile and a joke for everyone he met. Johnny will be remembered for his love of "Gunsmoke" and old westerns, his tall tales, and waving at every vehicle that passed by. Johnny will be missed by all who knew him. 
He was preceded in death by two sisters, Ruby [Marilee] Long and Donna Lou Hamilton; four brothers, Charles, Allen, Marshall and Dalton Hamilton. 
He is survived by a sister, Dottie Keehan; four brothers, Alvin Hamilton, Randy Hamilton, Marvin Hamilton, and wife Suzy, and Ralph Hamilton, and wife, Wanda; and many nieces and nephews. 
A graveside service will be held 11 a.m., Thursday, November 10, 2022, at the Beaver Creek Cemetery with Reverend Daniel Soliday officiating. Pallbearers will be John Corbett, Katie Johnson, Chris McCombs, Les Waugh, Wayne Paulin and John Parker. 
Arrangements are being handled by VanReenan Funeral Home.