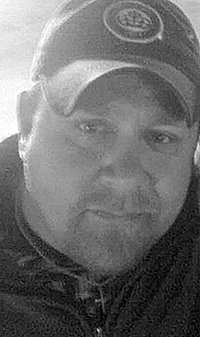 Jamie Allen Gibson, 52, of Marlinton, passed away at his home Saturday, August 19, 2023.
Born July 24, 1971, in Marlinton, he was a son of Sally Kay Ray Gibson, of Stamping Creek, and the late James Allen Gibson.
Jamie worked as a laborer at Beckwith Lumber Company.
In addition to his father, he was preceded in death by a sister, Shelia Ray Sharp; and a nephew, James Michael Cassell.
In addition to his mother, he is survived by a son, Dustin Gibson, of Raleigh, North Carolina; brother, John Gibson, and wife, Niska, of Buckhannon, and Chris Gibson, and wife, Melonie, of Marlinton; sister, Violee "Sissy" Weatherholt, and husband, Kevin, of Marlinton; many nieces and nephews; and several great-nieces-and-nephews.
Funeral service will be held Thursday, August 24, 2023, at 1 p.m. at Lantz Funeral Home in Buckeye with Pastor Sam Felton officiating. Burial will follow in Gibson Cemetery at Slaty Fork.
The family will receive friends from noon until time of service.
In lieu of flowers donations of sympathy may be made to the Lantz Funeral Home to offset the cost of the funeral bill.
Online condolences may be made at Lantzfuneralhome.com