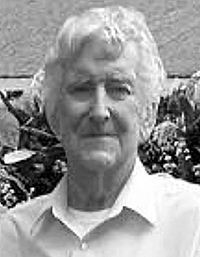 James Franklin Elza, 84, of Leavittsburg, Ohio, passed away Tuesday, October 3, 2023, at St. Joseph Warren Hospital.
Born January 15, 1939, in Beverly, he was a son of the late James Patrick and Zella Louise Swagger Elza.
James was a self-employed carpenter and construction worker. He was a veteran of the United States Air Force. In recent years, he provided transportation for several Amish families in Ohio. He was a Christian man, a member of the Southington Baptist Church for many years and was inspired to write a poem titled "Prints of Two Precious Feet."
He loved country and gospel music and loved playing his guitar and banjo. He often played with other musicians in West Virginia and Ohio. He quite often enjoyed picking and singing with friends on the porch of the Company Store in Cass. He wrote a song, "Picking On the Porch," which was recorded and is played on the local radio station in Pocahontas County.
James is survived by his children, Jeanne Keegan-Fuhrman; Denise Burns, and husband, John, Eric D. Elza and Nicole L. Elza-Parker; step-son, Duane Weddle; brother, Leo Neven Elza, and wife, Jolene; and many grandchildren, great-grandchildren, nieces, nephews, cousins and friends who will greatly miss him.
In addition to his parents, he was preceded in death by his wife, Marion Maxine Moore Elza; a son, Dwaine Elza; and step-son, John Weddle; twin baby daughters, Angel and Jessica; an infant great-grandchild, Nevada Elza; brothers, Everette (infant) and Roy Elza; and sisters, Jesse Sharp and Carolyn Fitzgerald.
A memorial service will be held Saturday, November 18, 2023, at 2 p.m. in the Community Center at Cass.