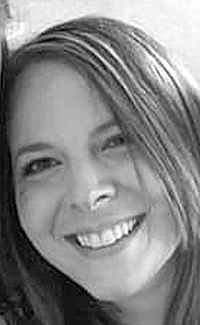 Hillary Louise Sparks, 34, of Arbovale, unexpectedly passed away Thursday, April 29, 2021.
Born November 25, 1986, she was a daughter of John and Margie Sue Sparks, of Arbovale.
Hillary graduated from Pocahontas County High School in 2005, and from Davis and Elkins School of Nursing in 2012.
She was a caring, kind and compassionate Registered Nurse. She was full of knowledge and could handle any medical emergency that she faced. She enjoyed the fast pace of the ICU and trauma nursing, where she was kept on her toes, and she never knew what was happening next. The last patient that Hillary diligently cared for was her Uncle Martin.
Hillary had many jobs before she decided to become a nurse. When she was 18 years old, fresh out of high school, she didn't know what she wanted to do. Her mom and dad gently guided her to go get a job and hit the real world if she didn't want to go to college. Hillary didn't let her age keep her from finding a job. She went to Virginia and aced the test to become a real estate agent. When Hillary decided to try something, she would go full speed ahead and work hard to be the best she could be.
She always had time for family, cherishing the memories and stories of family members. She had many aunts and uncles, several with whom she shared unique close relationships.
In addition to her parents, she is survived by her grandmother, Evelyn Sparks, to whom Hillary gave special care when she needed medical attention. She is also survived by many aunts, uncles and cousins.
Graveside service was held Wednesday, May 5, 2021, at Arbovale Cemetery on Cemetery Road, Arbovale, with the Rev. Julian Rittenhouse officiating.
In lieu of flowers donations may be made to Northern Pocahontas County Community Assistance, Inc. Checks can be made out to the NPCCA, and mailed to 6224 Potomac Highland Trail, Green Bank, WV 24944.
Online condolences may be shared at www.WallaceandWallaceFH.com