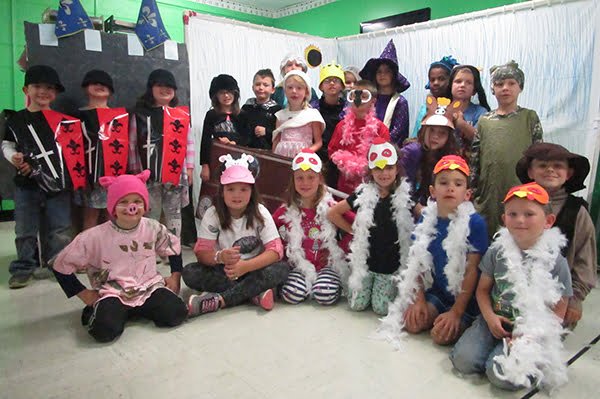 Students in Pocahontas County were able to view the 2017 Solar Eclipse on August 21. The Board of Education purchased solar eclipse glasses for the students and, with parent's permission, the children were able to safely view the celestial event.
The excitement prompted Laura Pritt's class at Hillsboro Elementary to create a play about what an eclipse would have been like for people and animals in a medieval time period.
In the play, the people of the kingdom are all amazed when the day turns completely dark, but the animals all get scared and stop doing their work.
The village dragon becomes very upset and flies around tormenting everyone. It's up to Wizard and her magic frog to save everyone in the kingdom.
They send their messenger owl to invite Dragon for tea. Wizard and Frog use this time to educate Dragon on what a solar eclipse is and why it happened.
The students will perform their original play Thursday, October 12, at 10 a.m. and 1 p.m.
Friends and family are invited to attend the performance.