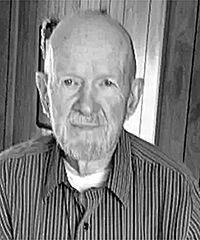 Herbert "Herb" Dice Mace, 91, a resident of Blue Bell, Pennsylvania, for more than 55 years, passed away Sunday night, June 25, 2023. He was afflicted with Parkinson's Disease.
Born October 7, 1931, at the Mace farmhouse in Mace, he was the first of four children born to the late Herbert Troy and Jessie Aretta Jones Mace.
In addition to his parents, he was preceded in death by a brother, Robert Keith Mace, the youngest of the family.
He is survived by two sisters, Mildred Naomi Mace Reed (Jim), of Barberton, Ohio, and their children, Kimberly, Deborah, Beverly and David; and the youngest sister, Shirley Louise Laraway (widow of the late Dick Laraway), of Temperance, Michigan, and their children, Erin, Kathy, Barry, Brian and Shawn; Keith's children, Pammy, Douglas and Donna; and many nieces, nephews and friends and relatives who are left behind to mourn and are asked to give thanks for the time they had with Herb.
Herb graduated from Marlinton High School in the class of 1950. He kept in touch with many of his classmates helping to organize class reunions and updating them on other high school related information. He also became a licensed private pilot.
In 1952, God arranged events that sent Herb to Philadelphia, Pennsylvania, where he met his loving wife to be, Lucille Taviano. They fell in love and married on May 14, 1955. This union pleased God who provided a son and two daughters to complete the family. They all survive.
A daughter, Lois Ann, was born on the anniversary of their wedding. Lois married Mark Smith, and their son, Andrew, completed the family. Another daughter, Patricia Ann, married Jack Schmidt. A son, Brian, and daughters, Rachel and Hannah completed their family. Son, John Herbert, married Elizabeth Davis and they were blessed with two daughters. Amanda married Andrew Davis. Emily Anne married Matthew Scaglione: a son, Matthew Thomas Jr. and a daughter, Mia Elizabeth, completed their family.
Herb grew up in a Christian family and was usually available to physically assist or supervise a church-related project. He was a veteran having served in the United States Marine Corps during the Korean Conflict. He was employed by Philco Corp. during the development and growth period of television and other electronics-related projects. He later worked for Kimmel Lorah of Norristown, Pennsylvania, from 1966 until 1988.
Funeral Mass was held Thursday, June 29, 2023, at St. Helena Catholic Church in Blue Bell, Pennsylvania. Interment with military honors was in Limerick Garden of Memories.
In lieu of flowers, contributions may be made in his memory to the church at 1489 Dekalb Pike, Blue Bell, PA, 19422 or to The Parkinson's Foundation at www.parkinson.org
Online condolences may be made to the family at www.RLWilliamsFuneralHome.com