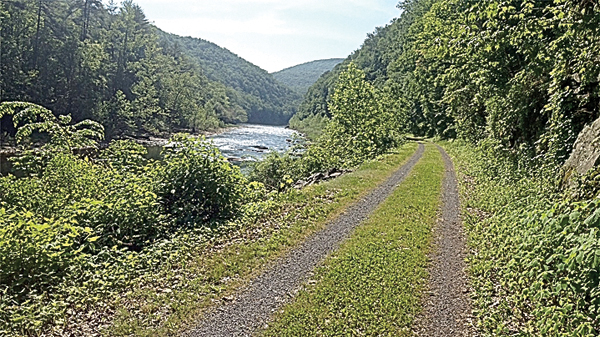 Last week, the U.S. Department of the Interior announced that, in celebration of National Trails Day on June 5, it has designated the Greenbrier River Trail as a national recreation trail, adding more than 78 miles to the National Trails System. The newly designated trail joins a network of more than 1,300 existing national recreation trails, which can be found in every U.S. state.
The Greenbrier River Trail is a 78-mile former railroad now used for hiking, biking, and horseback riding. It is the longest trail of its kind in West Virginia. The trail provides many breathtaking views as it passes through several small towns, crosses 35 bridges, goes through two tunnels, and cuts through some of West Virginia's most remote areas.
The national recreation trails program is jointly administered by the National Park Service and the U.S. Forest Service, in conjunction with multiple federal and nonprofit partners. The designation of a national recreation trail can be done by either the Secretary of the Interior or the Secretary of Agriculture on an existing local or regional trail with the consent of the federal, state, local, nonprofit, or private entity that has jurisdiction over the trail. The trail's managing agency or organization must apply for the distinction.
"Trails connect neighborhoods, literally and figuratively," said Shawn Benge, Deputy Director, National Park Service. "These newly designated national recreation trails recognize the incredible efforts of local trail stewards and enthusiasts to provide the public with close to home outdoor access for strolling, pedaling or paddling."
The National Trails System, which includes national scenic, national historic and national recreation trails, offers an abundance of opportunities to experience the majestic landscapes of the country and build awareness of historic events that have shaped the nation.