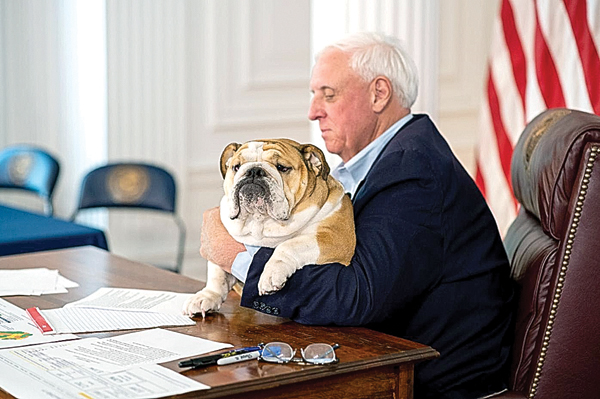 In his daily briefing last week, Governor Jim Justice gave an update on the Delta Variant in West Virginia, once again urging residents to get the COVID vaccine.
As of that day, there were 19 confirmed Delta variant cases in the state, spread across nine West Virginia counties; up from 17 such cases as of the Governor's previous briefing.
"The vaccines are tre-mendously effective against this variant," Justice said. "Our cases of this variant are still moving really slowly in West Virginia, but mark it down, and our health officials will tell you over and over, this is coming. You need to be vaccinated."
In addition, Justice announced that West Virginia's seasonally adjusted unemployment rate has decreased once again, dropping two-tenths of a percentage point to 5.3 percent in June 2021.
West Virginia's unemployment rate has declined for 14 consecutive months and remains better than the national unemployment rate of 5.9%.
"West Virginia, you continue to beat up on the nation and make yourselves look great," Justice said. "But we've still got folks that are out there that we need to get back to work."
The number of unemployed state residents decreased by 1,700 to 42,000.
"Our businesses still have jobs available; good-paying jobs," Justice added. "Please take advantage."
Round 4 winners in 'Do it for Babydog' sweepstakes
Vaccinated West Virginians only have three more chances to win in the "Do it for Babydog: Save a life, Change your life" Vaccination Sweepstakes.
$1 Million Winner – Timothy Jackson, Bridgeport.
Custom-Outfitted Truck Winner – Grace Fowler, Nettie; and Thomas Sowers, Belle.
College Scholarship Winners – Liam Cox, Weston; and Christopher Ellis, Bruno.
Lifetime Hunting License Winners – John Carder, Peterstown; Catherine Leech, Wellsburg; Danny Miller, Spencer; Candace Nance, Milton; and Nicole Newbraugh, Independence.
Lifetime Fishing License Winners – Mary Hull, Buckhannon; Hilbert W. Lake, Ireland; Christopher McDougal, Charleston; Jordan Santonas, Glen Dale; and Bryan White, Petersburg.
Custom Hunting Rifle Winners – James Ferrell, St. Albans; Wendy Gillespie, Peterstown; Crystal Johnson, Clarksburg; Randy McDowell, Cameron; and Christopher Parker, Monongah.
Custom Hunting Shotgun Winners – Suzanne Abraham, Morgantown; Judith Dellinger, Mineral Wells; Breanna Mace, Charleston; Joyce Rohr, Buckhannon; and Lloyd R. Williams, Fairmont.
State Park Weekend Getaway Winners – Leah Bowes, Nitro; Bonnie Bunch, Moundsville; Dennis Coe, Cameron; Michelle Coen, Rivesville; Frank Coleman, Scarbro; Connie Cox, Tunnelton; Rebecca Dawson, Parkersburg; Andrew Dolog, Rivesville; Franklin Flowers, Red House; James Given, Richwood; James Gray, Elkview; Allen Howerton, Princeton; Thomas Donald Huffman-Ross, South Charleston; James Keys, Bridgeport; David Matthew, Elkins; Ariel Meade, Huntington; Barbara Phillips, Princeton; Robert Phillips, Elkins; Jared Rouchard, Charles Town; Jason Stanley, Morgantown; Diana Stark, Bridgeport; Kirk Vance, Clarksburg; Robert Watson, Belington; Chloe Williams, Martinsburg; and Asia Wyckoff, Welch.