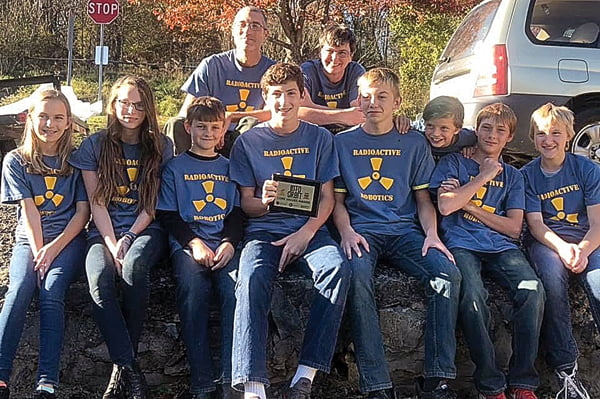 The Green Bank Elementary-Middle School Radioactive Robotics team participated in the West Virginia First Lego League Qualifying Tournament November 3 in Lewisburg.
The teams in the tournament competed in four areas to determine which was eligible to advance to the state tournament: Core Values – teamwork, Robot Design – engineering, Project Work – solving problems humans will face on long spaceflights, and Robot Performance – maneu- vering the robot through a series of challenges and obstacles.
Team Radioactive received the Core Values award and came in second overall, qualifying to advance to the state tournament on December 1 in Fairmont.