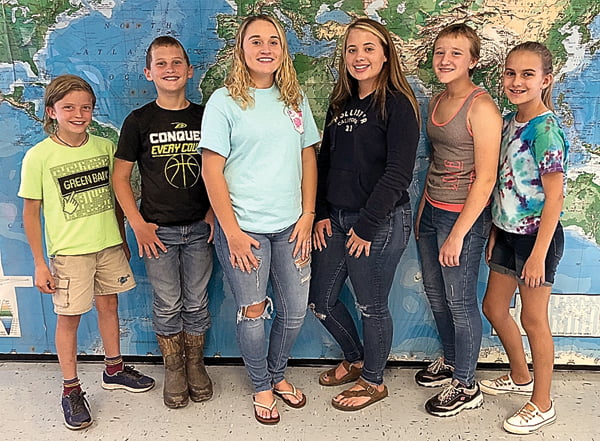 By Ashley Bussard
Student Reporting and Yearbook Class
 
Last week, six students were elected to be a part of Student Council at Green Bank Elementary/Middle School for the 2018 – 2019 school year. 
Students who ran for president or vice president position had to give a speech in front of their grade telling about their goals and qualifications.
Students campaigned by making videos, passing out candy with clever sayings and creating a variety of different posters to persuade their fellow classmates to vote for them. After all middle school students voted, the results were announced September 12.  
Elected for sixth grade was Trenton Brock as presiden, and Willie O'Ganian as vice president. 
Mileya Bircher is the seventh grade president and Destiney Meeks is the vice president.
Kelsi Taylor is the eighth grade president and Emma Riffe is the vice president.
"It felt good winning student council because I want to change the school to make it better," said Trenton Brock, just after his thrilling win.
"Also, it felt good because this is my first year in middle school and winning student council president was a great achievement."
When asked about her win, Mileya Bircher said, "It felt like students could count on me to make changes in the seventh grade. I feel like I can help."
The Student Council has many projects planned and will come up with different ideas to make our school better and more fun, as well as address student concerns.