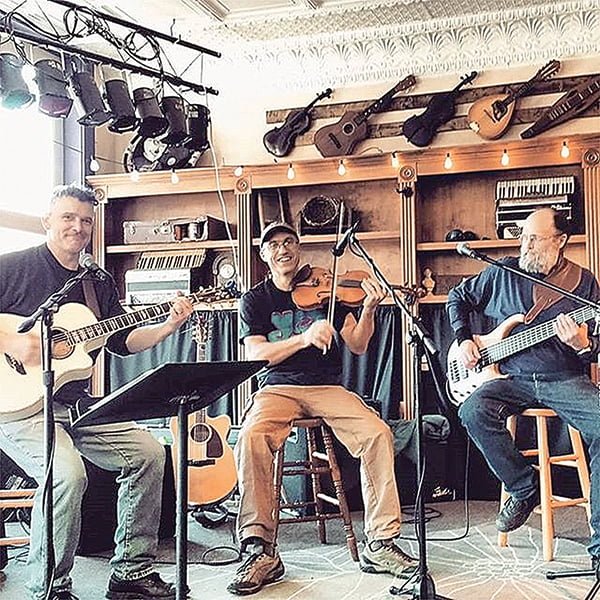 Local musicians, artisans, community members and visitors will come together to experience and celebrate mountain music, craft and dance at the Pocahontas County Opera House Friday and Saturday, September 15 and 16.
A Mountain Music Trail music extravaganza begins at 7:30 p.m. Friday and will feature live music with The River Drivers at 7:30 p.m.; Rebecca Wudarski at 8:10; the Elk River Ramblers at 8:50 p.m. and Born Old rounding out the evening at 9:30.
Emcee Doug VanGundy will keep things rolling right along.
Saturday afternoon activities begin at 1 p.m. with make-and-take crafting led by 4th Avenue Gallery artisans.
From 1 to 5 p.m., musicians are invited to participate in an informal old-time music jam on the Opera House stage. Bring your banjo, guitar, fiddle, bass, or spoons to join in.
There will be Old-TimeFiddle and Banjo contests.
The afternoon will also include old-fashioned children's games, homemade ice cream, kettle corn, a cast iron cornbread contest and a cornbread and soup bean dinner at 5 p.m. Entries for the cast iron cornbread contest must be at the Opera House by 4 p.m. to be considered.
Beginner square dance lessons will start at 6:30 p.m. with a traditional square   dance at  7 p.m.  
Dinner tickets are $5. Square Dance tickets are also $5.
The Music in the Mountains Festival is sponsored through the Cal Price Enrichment Series in partnership with the Mountain Music Trail and 4th Avenue Gallery Artisan Co-op.
The Old-Time Fiddle and Banjo contests are sponsored by Dairy Queen, The Men's Shop, Marlinton Inn, Burton Enterprises and Allegheny Mountain Radio.