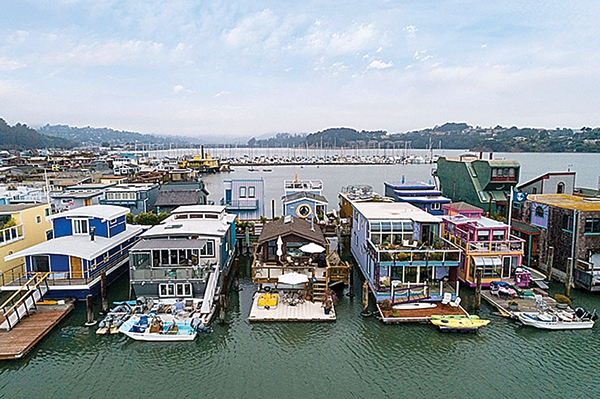 Prologue, in defense of science
It is not an exaggeration to say that science has been under attack recently; its virtue and value are questioned by those who do not understand how science works or its role in our lives. 
Under the umbrella of science, we find a wide array of disciplines that affect most aspects of our lives – engineering, the medical arts, technology and astronomy, not to be confused with astrology – the list is endless.  
Nearly everything we touch daily is derived from some form of scientific research. 
A devout acquaintance, we'll call him Melvin, recently shared his thoughts on science with me – "I don't trust or believe in it," he said. 
Science and religion can be compatible, or at the very least, not mutually exclusive. I know any number of scientists who feel science does not preclude their faith, be they Christian, Buddhist, Hindu, Muslim or Jewish. Likewise, they don't seem to suffer cognitive dissonance as a result. 
Yet, I mulled over Melvin's no-science declaration and devised an option to help him throw off the shackles of science. Melvin is contemptuous of anything that smacks of rational thinking. He has lost his grasp of Occam's Razor somewhere along the way. In short, he is the kind of guy who thinks the moon landing was fake and Knots Landing was real. 
My plan for Melvin was simple; "First, drive up into the wilds of Alaska. Having arrived, get out of your GPS-guided vehicle, remove all your clothing, cast your watch and cell phone into the bush, and simply walk off into the wilderness." 
Now, you have successfully escaped the curse of science. That is, until you get hungry and figure out how to build a fire, then sharpen and fire-harden an alder branch with which to spear a salmon for dinner. Whoops, you've stepped back into the realm of science again." 
I will update you if Melvin takes my advice; if we can find his body. 
Where is 'The Hum', and who hears it? 
In the last issue of For Your Consideration, we discussed human sensory abilities and the normal ranges of visual and auditory perceptions. We further explored those who perceive beyond the normal range and how it affects their lives, for better or worse.
In this issue, we will visit locations in the U.S. and our friendly neighbor to the north, Canada, where some people are plagued by a persistent low-frequency hum that they claim is annoying and sometimes debilitating.  
Complaints of disturbing noises are found throughout the world. Unfortunately, these people are often ridiculed without properly investigating the sound's source, whether auditory or mechanical.  
The Taos Hum
Taos is one of those genuinely enchanting places, and anyone who has visited there will likely agree. Home to the Taos Pueblo, the area is regarded as "the soul of the American Southwest." Surrounded by mountains, ski resorts and the Carson National Forest, Taos is renowned for its native ceremonial dances and colorful fiestas.  
(While visiting the Pueblo, be sure to try one of my favorite treats, fry-bread and seasoned pinto beans – delicious!) 
The entire area from Taos south to the incomparable Santa Fe is a world -renowned center for art and its famous native blankets, pottery and stunning jewelry.  
A 2020 article in the Taos News referred to its "hum" as simply "the frequency of love – it's just there – like gravity." 
(Readers, doesn't that sound like something you might hear from residents of Sedona, Arizona?) 
When the Taos hum was first noticed is unknown, but by 1993, many people claimed to hear the noise described variously as cicada-like, a hiss, ringing and buzzing. 
That was 30 years ago, and the source of the hum remains a mystery. 
Theories about the source of the hum range from reasonable to ludicrous. In the reasonable bucket, we find things like tinnitus and actual sounds generated by the inner ear called otoacoustic emissions. These auditory conditions have since been ruled out. 
In the crazy bin, we find a theory that the hum is the rocks communicating with each other.  
There is a peak, El Salto, that looms far above Taos. The area's people regard this mountain, riddled with caves and waterfalls, as sacred. They say it baptizes the valleys below with its singing waters. The sounds of the many waterfalls indeed echo throughout the valley. 
Unlike the following "hum" location we shall visit, the source of Taos's sound has yet to be determined. That's great because everybody likes a good mystery. 
Let's visit our congenial neighbor to the north, Canada
If the U.S. has a hum location, Canada must have one, too; it seems to be an auditory contagion found in many locations worldwide.
The first sporadic reports of a mysterious hum in the Windsor area were in 2011, and one year later, there were 22,000 resident complaints in just one evening alone. Unlike the Taos hum, Windsor's mysterious droning noise was eventually solved, or more accurately, resolved. 
The industrialized Zug Island is situated in the Detroit River between Windsor and Detroit and belongs to the U.S. As complaints were analyzed, it became apparent that the irritating droning and vibration came from Zug Island. 
Even so, Canadian officials investigating the noise were prohibited from visiting the Zug Island site by the U.S. 
The main suspect for the noise's source was a U.S. Steel Plant, and the company maintained that no new equipment or operations were introduced when the complaints began. The protestations ended abruptly when U.S. Steel removed its blast furnaces in 2020. The Windsor hum was no longer a problem; case closed.
 
The Sausalito Hum 
California has its share of quirky communities, but the floating homes of Sausalito are the star attraction. 
Sausalito is situated on Richardson Bay, just across the Golden Gate Bridge from San Francisco. The idea of living in permanently moored houses began over a century ago, and now there are some 400 gaily colored homes, each with its own unique style.  
This alternative neighborhood saw the arrival of early 20th-century artists and has continually housed the most creative among us: writers, poets, beatniks, musicians and hippies. Otis Redding is said to have written "Sittin' on the Dock of the Bay" while staying in a friend's floating home, and the idea for The Godfather was born there. 
The first reports of a humming noise came from residents of the floating homes in the mid-1900s. Those affected compared the noise to a giant electric shaver, keeping residents up all night during summer. Many reported that their steel-hulled homes were vibrating. 
The finger of blame was pointed at everything from the sanitation department and the Army Corps of Engineers to Russian submarines and even extraterrestrials. 
But, as it turned out, it was none of those things. The mystery of the Sausalito Hum was solved in 1985 by volunteers at an aquarium who figured out the much-debated noise was coming from a fish they knew well. 
The hum is seasonal because it comes from the courtship call of the Plainfin Midshipman fish, aka the Toadfish. The male fish uses the muscles surrounding his air bladder to emit a prolonged call from about midnight until 6 a.m., depriving those living in floating homes of sleep. 
But being laid-back Californians, they decided to have an annual Humming Toadfish Festival. If you can't sleep, you may as well party. 
Any hum in Pocahontas County? 
Not exactly, but we do have a unique situation here in our county that draws equally unique people to Green Bank, West Virginia, because of something most of us cannot physically detect – electromagnetic radiation from Wi-Fi, cell phones and other electronic devices.  
In 1958, the FCC created the Quiet Zone to protect sensitive radio telescopes at the National Radio Astronomy Observatory in Green Bank. The Quiet Zone consists of 13,000 square miles, including a small part of Maryland. But, the rules on electronic devices like Wi-Fi, radios and cell phones are most strictly regulated in the immediate vicinity of the telescopes. 
Several dozen people claiming to have Electromagnetic Hypersensitivity (EHS) regard Green Bank as a refuge from headaches, rashes, nausea and chest pains, to name a few of the symptoms. 
Most sources of information on EHS point out that it is not a bona fide medical diagnosis. And though mainstream science has yet to recognize EHS as a real thing, it should not be summarily dismissed just because most people do not exhibit debilitating symptoms around electronic devices. 
We have already established earlier in this article that some humans possess sensitivities outside the normal ranges of perception. Do the refugees from EHS really experience discomfort, even pain, from electronic radiation? I am not qualified to say, but we should always leave the door open. 
After all, science only sometimes gets it right the first time. It is a discipline that builds knowledge upon continual research. Often, science works its way through many hypotheses before arriving at a solid theory, and even then, theories are frequently challenged by new data. 
Who would have thought that a man, blind from birth, could employ echolocation to navigate his world or that some people see in the ultraviolet range of the electromagnetic spectrum? Re- member, nothing is impossible – except, of course, lighting a match on a bar of Ivory Soap.
Until next time, 
Ken Springer 
Ken1949bongo@gmail.com 
Citations available upon request. No A.I. was used in composing this article. No Toadfish were harmed in the making of this article.