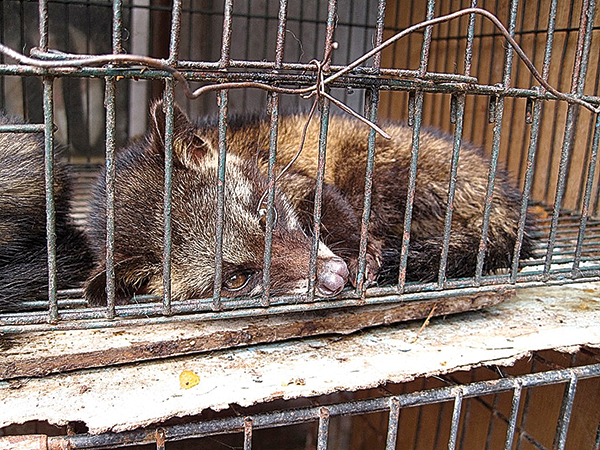 The Story of Coffee  
The Conclusion  
   
"I had some dreams; they were clouds in my coffee." ~ Carly Simon    
   
As with most Americans of a certain age, oldsters to be specific, I grew up drinking the major brands of coffee of my day.    
The coffee of my youth, and well into the 1980s, was made chiefly with robusta beans. These coffee beans are bitter and somewhat harsh in flavor yet contain more caffeine than arabica beans. There is a reason for this; we will shortly understand the difference between arabica and robusta coffee.  
Not knowing any better and buying into the advertising jingles, I thought I was drinking the best coffee available. But, as I was to eventually learn, there are coffees so flavorful that it is optional to dilute them with tons of sugar and buckets of cream.    
White Castle, home of the original "sliders," opened its first restaurants in Columbus and Cincinnati, Ohio, back in the 1920s. Grabbing a grease-stained paper bag of sliders was essential after an evening of drinking.       
The miniature hamburgers were good, but White Castle's coffee was exceptional, unlike all other fast-food joints. They did, and still do, offer Chock Full o' Nuts, a delicious coffee made of premium arabica coffee beans.     
I often went out of my way to buy White Castle's coffee because it was so delicious compared to the big brands that dominated the grocery stores' coffee sections.
At this time, I didn't know why their coffee was so much better than others. I knew it was smooth and pleasing, although the terms arabica and robusta were unknown to me.
But this was soon to change when the 90s ushered in the American age of enlightenment regarding our relationship with coffee.    
   
Just what is the difference between robusta and arabica coffee?  
We often refer to arabica and robusta as simply coffee beans; that's true, but the two terms also indicate the species of coffee plants. Robusta plants are generally grown in lower elevations than arabica.
Robusta beans contain more caffeine, and the flavor profiles are more limited than arabica due to higher acid content.  
Although we usually consider coffee made with robusta beans somewhat bitter and harsh, there is at least one glaring exception. Kona coffee, from the big island of Hawaii, is one of the most flavorful coffees in the world, yet it comes from the robusta coffee plant.  
If you cannot afford to go to Hawaii, at least splurge a little and buy a bag of Kona coffee; you won't regret it. The aroma of Kona is that of the Hawaiian Islands, floral, sweet, full-bodied with a hint of sea breeze.    
One might contemplate the big waves of the North Shore or the hula dance while enjoying a heady cup of Kona coffee.  
I did some research, so you don't have to – pure Kona averages about $50 per pound. But read the label carefully; you don't want a blended Kona because you will not get the whole flavor experience. Hawaii's rich volcanic soil and perfect climate results in the much-revered Kona coffee.  
I hear you loud and clear, "Are you kidding? You'd have to be crazy to spend that much money on coffee." Maybe, unless you are a real coffee lover; besides, it's cheaper than a trip to Hawaii.    
And, if you think Kona is expensive, wait until we discuss Kopi Luwak, an Indonesian coffee. Hold on; it's coming up real soon.   
There are more than 6,000 species of coffee plants. However, the drink we call coffee is made from two species, robusta and arabica. Until a few decades ago, most of the world's robusta coffee beans were sold to the U.S., while Europe and Japan imported most of the arabica varieties.  
 
When the Western world started importing and drinking arabica, we saw a massive growth in the number of cafés primarily offering coffee and coffee drinks. Of course, Starbucks is the largest purveyor of coffee globally, with 35,711 locations worldwide. As of 2022, there are 72,136 mom-and-pop coffee shops in the U.S.    
Café is a 19th-century French word meaning coffee shop and coffee
Like wine, coffee has its own flavor profiles, some overlapping with wine notes. Both red and white wines boast a wide range of notes; red's offer fruity notes like plum, blackberry and cherry, while whites tend towards citrus fruits, minerals, and in the case of chardonnay, an "Oakey" note from spending time in an oak barrel.    
Coffee notes, like wine, are often subtle and change like musical notes as the aroma is first savored by the nose and then changes as the brew washes over the taste buds. When discussing the flavor profiles of coffee, such things as acidity, sweetness and sourness come up. Subtle notes are described as nutty, fruity, spicey, cocoa and even "graham cracker."
Most coffee drinkers, particularly those who enjoy coffee enough to drink it black, don't necessarily use gourmet lingo to describe our brew. However, we "real" coffee lovers recognize a great cup of java when we drink it, without regard for the flavor notes, be they nutty, tutti frutti, or essence of dragon breath.  
According to one coffee connoisseur website, "Coffee flavors are impacted by the roasting method and bean type. It would be accurate to say that each bag of coffee is different."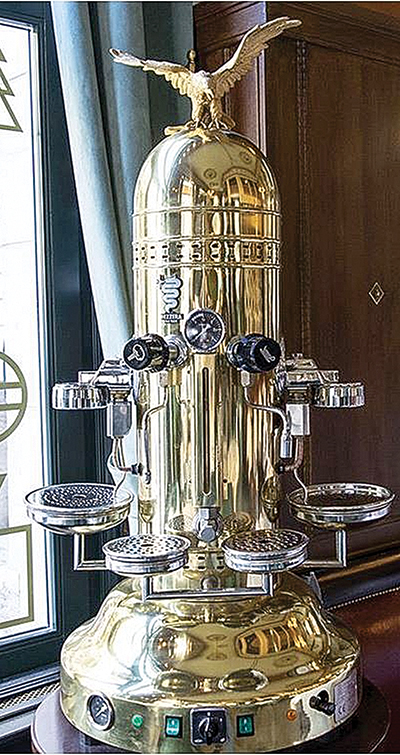 Who in their right mind?    
I first heard of kopi luwak from a Vietnamese friend, and I thought she was pulling my leg. Yet, on a cold Saturday morning at Eden Center near Falls Church, Virginia, Anh and I strolled by the many Southeast Asian markets.
She suddenly stopped and pointed to a small sign in a storefront window and said, "See, I was not pulling your arm (wrong limb, but she got the idea); they sell kopi luwak here. Let's try it."    
I sampled the world's most expensive and bizarre coffee a few minutes later. It was 1993, and I found it quite expensive at over $10 for two small cups of coffee without even a tiny confection thrown into the bargain.  
The price of a pound of kopi luwak today will set you back over $500.     
Despite the unique, some say disgusting, bean harvesting process, my memory of that coffee was one of an altogether unsatisfying and flat brew. Clearly, this is a gimmicky coffee that may confer bragging rights at a cocktail party. I could have had a better cup of coffee if I had purchased a cup of 8-hour-old coffee at a convenience store.  
Kopi luwak, also known as civet coffee (Civets are small meat-eating mammals found in Southeast Asia), comes from farms that raise the poor critters for one purpose, to produce a fermented coffee bean.    
The small cat-like creatures are forced to eat certain species of coffee cherries, and the beans are collected after the fruits pass through the digestive system. In other words, the now fermented beans are removed from the civet poop, cleaned, roasted and sold as a unique coffee drink.
The beans were collected from wild civets at one time. Inevitably, this method would not be able to meet the growing demand for something that I equate with consumers of rhino horns in the false belief that it increases virility.   
Today, most sources of civet coffee come from industrialized farms where these shy animals are stuffed into tiny cages and force-fed the cherries of certain coffee plants.  
The result for the civet is that they live in a permanent state of malnutrition and anxiety. These small carnivores are forced to eat only coffee cherries. Because they are meat-eaters in the wild, the civets suffer mightily from this single-item diet and live a much-shortened life of utter misery.   
 
Coffee has an undeniably ugly past. Coffee plantations in Brazil, Haiti and other parts of colonial Latin America became hugely successful on the backs of enslaved people. In the late 1700s, more than half of the world's coffee depended on African-sourced slave labor.  
A business model based solely on growing and producing coffee beans as cheaply as possible resulted in enslaved people who were overworked, underfed and suffered deplorable living conditions, regular beatings and even torture.   
Well, readers, this coffee series was abbreviated to fit into two articles. One could easily write a whole column just on the various devices and gadgets employed to make coffee – my favorite is the vintage brass espresso machines.  
And that brings us to the North End of Boston to a café in Little Italy called Caffe Vittoria – this place is at the top of my bucket list for a return visit. Why? If you truly love coffee and the best Italian pastries outside of Palermo, Italy, you must visit this quaint café.
Vittoria's has been making fine espresso and cappuccino in their artful vintage brass espresso machines for nearly a hundred years. But don't stop by just for a coffee; another Vittoria item must accompany your brew, their fabled cannoli.  
Cannoli is an Italian pastry comprised of a tubular shell filled with sweet ricotta cheese and nuts, usually pistachio. If you have never had a cannoli, you are missing out on one of life's delectable treats.
In closing, I recently learned that certain colleagues and friends do not drink coffee. I know; I gasped, too, when I became aware of this.
I admit to suffering a bit of cognitive dissonance in trying to square how such intelligent humans can totally ignore the flavor and benefits of drinking coffee for something like chamomile tea.  
I admit to harboring suspicion of tea drinkers; what are they hiding in those delicate little porcelain cups that cause them to forgo a real stimulating drink? How can they go on and on about which is the better tea, herbal or black tea, Earl or Lady Grey, jasmine or lapsang souchong?  
If you ask me, it all sounds like a coordinated step back into colonialism.
But you didn't, so I'll close for now.
Ken Springer
Ken1949bongo@gmail.com