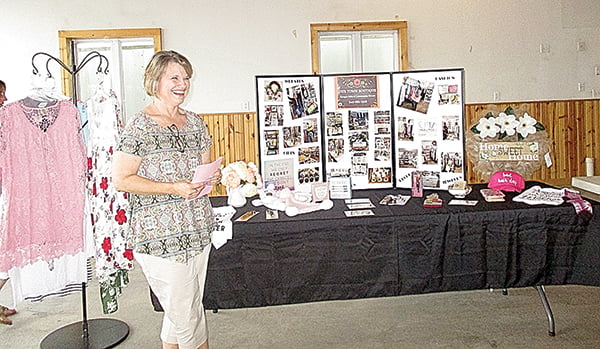 Jill Wong, owner of Our Town Boutique in Marlinton, was the winner of the "FISH BOWL" grant event held at the Hillsboro Fire Department May 3.  Pocahontas County Chamber of Commerce sponsors the event which offers a fun evening and a funding opportunity for new business owners or expansion of existing businesses. Pendleton Community Bank provided the $500 grant award. The grant, along with the attendee fees, totaled $860.
Wong plans to host some evening activities at her store and will also use a portion of the funds for advertising. Our Town Boutique is located on Rt. 219 North, in the former Men's Shop building.
Food for the event was donated by Citizens Bank of West Virginia.