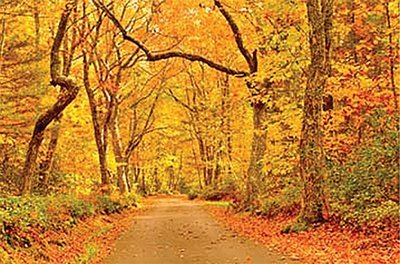 Chelsea Walker
CVB Marketing Specialist
Visit Pocahontas County in any season and you'll be blown away by its mountainous vistas, endless outdoor recreation and family-friendly events – but there is something specifically unique and special about Nature's Mountain Playground in the fall.
Time seems to slow down as temperatures lower and the vibrant green leaves change to shades of gold, bronze and bright red. Autumn is surely the best time to take in our winding country roads.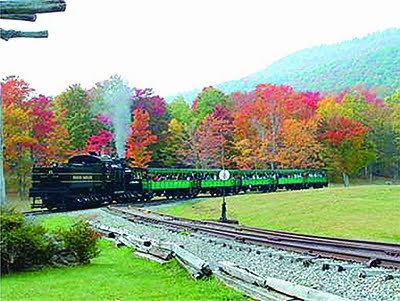 Take a cruise along the Highland Scenic Highway and be mesmerized by the warm hues that engulf the surrounding mountains and valleys. Or, just a casual ride along Route 219 or 39 gives you an opportunity to appreciate the changing seasons.
Fall events take on a different twist, as well.
For instance, there's something special about churning your own apple butter at Huntersville Traditions Day, or waiting in line to taste some marinated bear at the RoadKill Cook-off.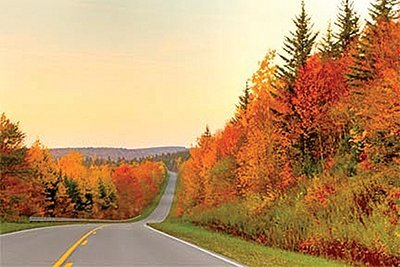 Of course, it wouldn't be autumn without some "spooktacular" Halloween events such as The Ghost of the Opera House – an Interactive Murder Mystery at the Pocahontas County Opera House, the Spooky Saturday Haunted Forest at Yew Mountain Center, Halloween in the campground at Watoga State Park, or the Cass Halloween Train at Cass Scenic Railroad State Park.
Summer is over, but Autumn marks the "start" of so many things – hunting season, holiday season, and most exciting of all, ski season.
So join us, as we greet one of the most beautiful seasons in Nature's Mountain Playground – the memories of which will last a lifetime.