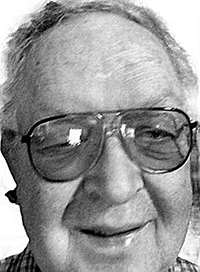 Everett Edward "Pete" Carter, 73, of Marlinton, passed away at his residence Thursday, October 12, 2023.
Born June 17, 1950, at Logan, he was a son of the late Lenora Carter Smith and Shade Smith.
Pete was a Veteran, having served in the U. S. Air Force for 20 years, and was a member of the Mountain View Assembly of God Church.
On June 12, 1982, he married Judith V. Copeland Carter, who preceded him in death June 29, 2021.
In addition to his parents and his wife, he was preceded in death by a son, Paul Keith Lane.
He is survived by a daughter, Maria Lane, of Marlinton; son, William Lane, of Jacksonville, Illinois; sisters, Anne (Chuck) McNeely, of Willow Spring, North Carolina, with whom he had a very special relationship, and Susie Smith, of Davin; brothers, Tony Smith and Randy Smith, both of Charlotte, North Carolina, Rupert Smith, of Kisler, and Charles Smith, of Oceana, 14 grandchildren; and two nephews, Christopher (Emily) Smith, of Fuquay Varina, North Carolina, and Ben McNeely, and his children, Lizm and Caroline, of Willow Spring, North Carolina.
The family will receive friends from 1 to 2 p.m. Saturday, October 21, 2023, at Kimble Funeral Home in Marlinton where a funeral service will be held at 2 p.m. with Pastor Shaun Clark officiating.
In lieu of flowers, memorials may be made to Mountain View Assembly of God Church, 21742 Seneca Trail, Marlinton, WV 24954.
Online condolences and memories may be shared at www.kimblefuneralhome.com
Funeral arrangements are entrusted to the Kimble Funeral Home in Marlinton.