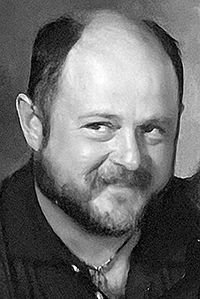 Edwin Lynn "Boone" Kennison, 66, formerly of Hillsboro, passed away Wednesday, September 6, 2023, at Peyton Hospice House in Fairlea.
Born June 9, 1957, in Marlinton, he was a son of the late Summers Neil and Nancy Louise Kinnison.
Boone spent many years on the Hillsboro Volunteer Fire Department and worked in construction. He was an avid fisherman and loved to hunt in his spare time.
In addition to his parents, he was preceded in death by two brothers, Dwight Kinnison and Wayne Kinnison; sister-in-law, Petra Kinnison; and nephew, Christopher Hatton.
He is survived by his daughters, Jennifer Graves, and husband, Timmy, of Bryson City, North Carolina, Amelia Burns, and husband, Patrick, of White Sulphur Springs; son, Edwin Dale Kinnison, and wife, Susan, of Arbovale; grandchildren, Kayla Arellano, and husband, Jose, Graci, Aiden, Christian Burns and Gab-riella Nicole Kinnison; great-granddaughter, Koraline Eliza Arellano; aunts, Vera Downer and Mary Vaughan; brother, Glenn Kinnison; sisters, Judy Myers, and husband, Mat-thew and Sandy Kinnison; sisters-in-law, Sue Kinnison and Diane Kinnison; neph-ews, Damian Kinnison, Andrew Kinnison, Dwight Kinnison Jr., and wife, Alicia, Dana Kinnison, Andrew Long, and wife, Tiffany; nieces, Andrea and Andy Friel, and Hope Carpenter, and husband, Bill; cousin, Pamela Sharp; and many other cousins.
In keeping with Boone's wishes, his ashes will be spread across the mountains he enjoyed roaming, and with his parents at Bruffey Creek.
A private memorial service will be held in the near future.
In lieu of flowers, the family requests that donations be made to Lantz Funeral Home to help cover the cost of cremation.
Remaining donations will be given to Peyton Hospice House in appreciation of the compassionate care they provided to Boone and our family during this difficult time.