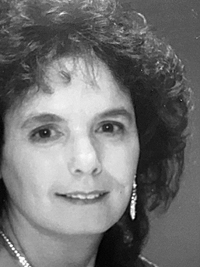 Connie Sue Ober, age 64, of Sparta, North Carolina, formerly of Marlinton, passed away Wednesday, November 10, 2021, at the Joan and Howard Woltz Hospice Home in Dobson, North Carolina. 
Born June 17, 1957, in Ronceverte, she was a daughter of the late Howard L. and Sarah Anne Grimmett Boggess.
Connie was a homemaker who rarely stayed home, instead enjoying the scenic byways of her beloved West Virginia.  She loved her cat, crafting and flowers. Although her health prevented her from learning to swim, she crossed every other item off her bucket list. Connie was cherished by many friends in West Virginia and North Carolina whom she gifted with her laughter and kindness. She was a constant companion to her husband, Bill, and her sister, Betty.  She was raised in the Methodist faith, but most recently attended the Mountain View Assembly of God in Marlinton and Mt. Zion United Methodist in Piney Creek, North Carolina.
In addition to her parents, she was preceded in death by her husband, William Ober; three sisters, Velma J. Boggess, Sarah J. McElraft and Betty L. Boggess; and a brother, Howard L. Boggess, Jr.
Connie is survived by a sister, Princa "Patti" Cox (Larry), of Sparta, North Carolina; and five brothers, Darrell (Jackie), of Rainelle, Henry L., of Frankford, John K., of White Sulphur Springs, Bobby F., of Fairlea, and John W., of Central City, Kentucky; a step-son, Roger Ober (Kimberly), of Marlinton; one step-grandson; and numerous nieces and nephews.
In keeping with Connie's wishes, the body will be cremated, and there will be no service. 
The family would prefer this time be spent honoring Connie by helping a neighbor, lending a hand or revisiting a forgotten friendship.
Connie's family would like to extend their deepest gratitude to Carmella Combs, Joe and Mary Clendenin, Debbie Workman, Mountain Valley Hospice, Genesis Health Care, the staff at Joan and Howard Woltz Hospice Home and so many who have filled Connie's days with joy. 
Donations may be made to the Pocahontas County Family Resource Network, PO Box 3, Marlinton, WV  24954 or the Joan and How-ard Woltz Hospice Home, 945 Zephyr Road, Dobson, NC  27017.
Thomas Family Funeral Service is honored to be serving the Ober Family. 
Online tributes may be extended to the family at www.thomasfamilyfs.com