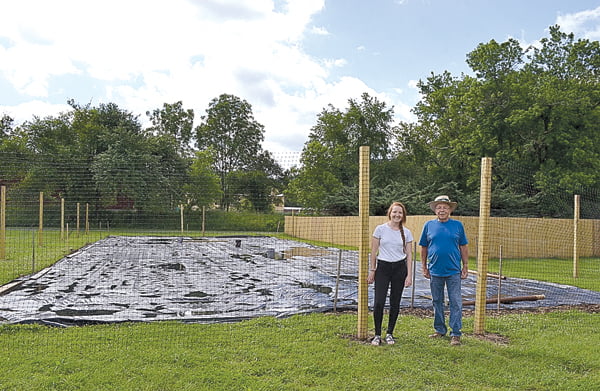 Suzanne Stewart
Staff Writer
After seeing the success of the Linwood Community Garden – which grew from small beginnings in 2015 – Grow Appalachia site coordinator Steve White plotted an expansion into other parts of the county.
Working in conjunction with West Virginia University Extension Agent Luci Mosesso, the Town of Marlinton, Pocahontas County Board of Education and West Virginia Food and Farm Coalition Foodshed coordinator Eryn Neyer, Grow Appalachia now has two more community gardens ready for gardeners.
The gardens are on Third Avenue in Marlinton across from Lucy's Grocery and Moore, and in Green Bank next to Jacob Meck Construction.
"It's free, they just need to contact us," White said. "We do it pretty much on a first come, first served basis. We try to cater to seniors and veterans, but otherwise, it's just first come, first served."
Along with getting a 16 x 20 foot plot, all the needed materials are provided – seeds, tools and fertilizer.
All participants are required to attend free educational classes to increase their knowledge about gardening and all the things they can do with the fruits – and vegetables – of their labor.
"We do garden maintenance, heart healthy cooking class, canning/preserving class, season extension class and garden planning," White said.
Neyer has been in Pocahontas County for four years and has seen how the community gardens have thrived and, through her position, she helps Grow Appalachia and local gardeners as much as she can.
"It was a partnership through my position to work with Grow Appalachia and the high tunnel and to help them with the farmers market on Fridays," Neyer said. "I love it here."
To become a member of one of the gardens, contact White at 304-572-5739.