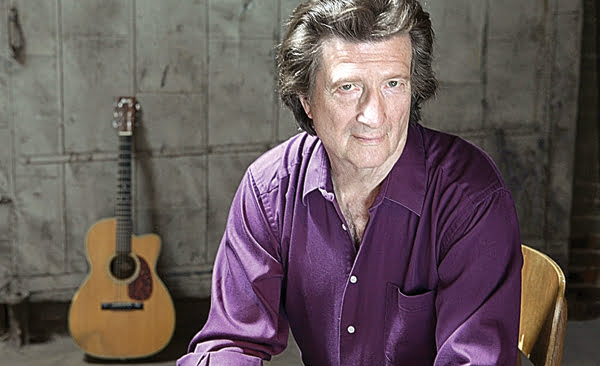 The Pocahontas County Opera House will welcome Chris Smither to its stage Saturday, November 10, at 7 p.m.
Born in Miami, during World War II, Smither grew up in New Orleans where he first started playing music as a child. The son of a Tulane University professor, he was taught the rudiments of instrumentation by his uncle on his mother's ukulele.
"Uncle Howard," Smither says, "showed me that if you knew three chords, you could play a lot of the songs you heard on the radio. And if you knew four chords, you could pretty much rule the world."
With that bit of knowledge under his belt, he was hooked.
"I'd loved acoustic music – specifically the blues – ever since I first heard Lightnin' Hopkins' Blues In My Bottle album," Smither said. "I couldn't believe the sound Hopkins got. At first I thought it was two guys playing guitar. My style, to a degree, came out of trying to imitate that sound I heard."
Honing a synthesis of folk and blues for 50 years, Smither is truly an American original. Reviewers and fans from around the world, including Rolling Stone and The New York Times, agree that Smither continues to be a profound songwriter, a blistering guitarist and intense performer as he draws deeply from the blues, American folk music, modern poets and humanist philosophers.
Tickets are $10 and are available at pocahontasoperahouse.org, the 4th Avenue Gallery and at the door the night of the performance. Children, 17 years of age and younger, are admitted free.