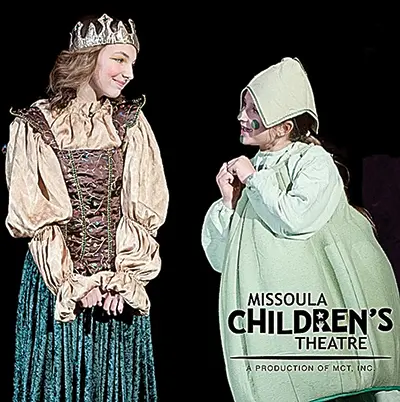 Friday, June 30, at 5 p.m. and Saturday, July 1, at 2 p.m.
Mark your calendars for the upcoming shows of "The Princess and the Pea" performed by the talented young actors and actresses from the Marlinton community!  
The countdown has begun, and we can't wait to witness their incredible performance.
We owe a tremendous amount of gratitude to our amazing community for their unwavering support in making this theater camp a reality. The generosity of the WV Neighborhood Investment Program, Pocahontas County Parks and Recreations, local businesses, and organizations has allowed us to provide scholarships to children in need, ensuring that everyone has the chance to shine on stage. 
We're thrilled to have the privilege of hosting these remarkable performances at the Opera House, adding an extra touch of grandeur and enchantment to the entire experience. 
So, gather your friends, family and loved ones.
Join us on Friday, June 30, at 5 p.m. and Saturday, July 1, at 2 p.m. to witness the magic unfold on stage. Let's come together as a community and show our support for these talented young stars as they take us on a captivating journey with "The Princess and the Pea." 
Spread the word, share the excitement, and let's fill every seat in the house. These young actors and actresses have poured their hearts and souls into their performances, and they can't wait to share their passion with all of you. 
Don't miss out on this incredible opportunity to celebrate our community's vibrant theater scene and the remarkable talents of our local youth.