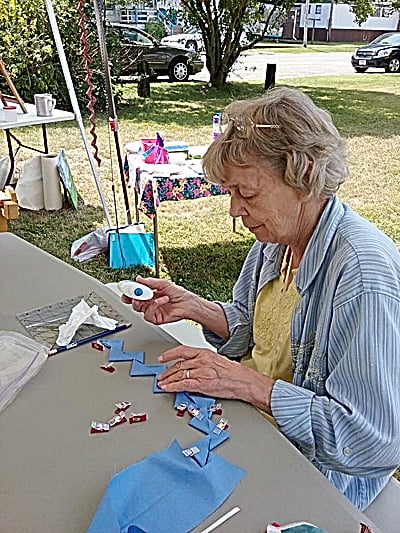 Anne Walker
Contributing Writer
The Pocahontas County Artisan Co-op is seeking artistic individuals who would like to demonstrate their skills during upcoming summer events at Cass Scenic Railroad State Park and Pioneer Days.
To fulfill the mission of promoting arts in Pocahontas County, the Co-op is offering five (5) paid demonstrating positions at special Cass events. These events are Cass Logging Days (June 29), Appalachian Heritage Day (August 17), and Cass Harvest Day (September 14).
In addition to the Cass events, the Co-op is seeking artisans to demonstrate during Pioneer Days (July 12 and 13). We will offer five (5) paid demonstrating positions on each day. Because we want to offer a variety of art, artisans may sign up for only one (1) day.
Interested parties should complete a demonstrator information form which can be obtained from the 4th Avenue Gallery or requested by email.
Please provide three (3) pictures of your artwork.
Completed demonstrator information forms must be received by the Co-op no later than May 8.
For more information about events at Cass, contact Co-op Member Retta Blankenship at 304-456-4767.
If you are interested in demonstrating during Pioneer Days, contact Co-op member Jan Skellion at 304-653-8547.