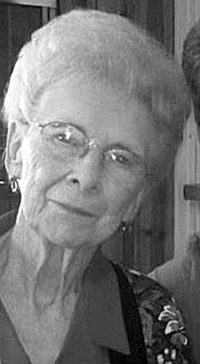 It is with great sadness that we announce the passing of Blanche Virginia Pachilis, age 98, formerly of Pocahontas County and Baltimore, Maryland, on Wednesday, April 12, 2023, in Punta Gorda, Florida.
She was the daughter of the late Charles and Ethel Beverage.
Blanche was a beloved mother to Shirley Holler, Diane L. Maxwell, Van W. Sharp and Earl Pachilis, Jr. She was also a cherished sister to Anna Johnson, Reba L. Greathouse, Reta M. Great-house, Luther M. Beverage, Charles M. Beverage, Jean Corvin and Helen Rippeon.
Blanche is survived by eight grandchildren; 13 great-grandchildren; numerous nieces and nephews; as well as loving friends.
Funeral service was held Thursday, April 20, 2023, at Central Baptist Church in Baltimore, Maryland, with interment at Oaklawn Cemetery.
Blanche's memory will be treasured by all who knew and loved her.