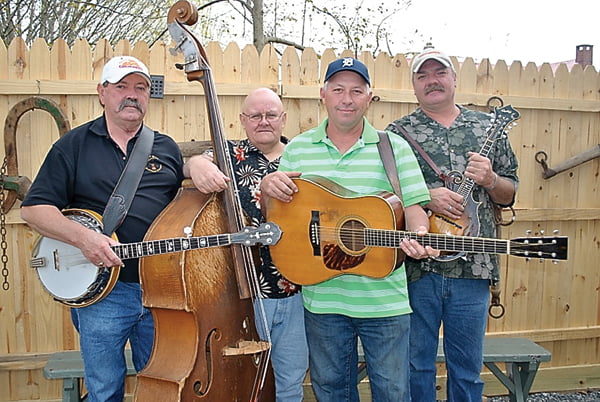 This Labor Day weekend, the Pocahontas County Opera House will welcome the Black Mountain Bluegrass Boys back to its stage on Saturday, September 1, at 7:30 p.m.
To loyal Opera House concertgoers and anyone who knows bluegrass music in West Virginia, the Black Mountain Bluegrass Boys need no introduction. The Black Mountain Bluegrass Boys are among West Virginia's longest-running bluegrass bands.
Richard Hefner's traditional bluegrass banjo playing and tenor vocals have contributed both continuity and much of the "high lonesome" sound for which the band has become so well-known. Chris Nickell from Monroe County, contributes driving lead and rhythm guitar work as well as lead vocals. Rick Carpenter picks a fine mandolin and sings lead and baritone vocals. Bass player Mike Smith, of Culloden, has worked with such notables as Larry Sparks, Dave Evans, and the Goins Brothers.
Tickets for the Opera House performance are $10 for adults and free for anyone 17 years old and younger. Tickets are available at pocahontasoperahouse.org, the 4th Avenue Gallery in Marlinton, and at the door the evening of the performance.  
The Opera House Performance Series is presented with financial assistance through a grant from the West Virginia Division of Culture and History and the National Endowment for the Arts, with approval from the West Virginia Commission on the Arts. Support is also provided by Pocahontas County Dramas, Fairs and Festivals and the Pocahontas County Convention and Visitors Bureau.