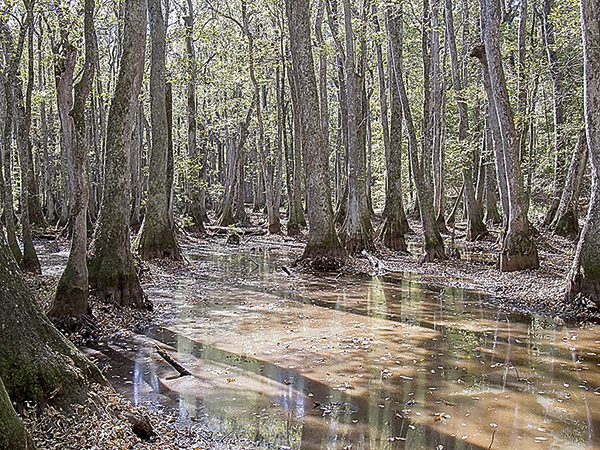 Melondy Phillips
Staff Writer
Different types
Continued…
Manuka honey is from the nectar of manuka flowers which mainly grow in New Zealand as well as Southeastern Australia. Researchers in the 1980s found that the New Zealand Manuka honey is significantly higher in enzymes and beneficial compounds than regular honey. This honey contains: carbohydrates/ sugar (more 90 percent of honey's weight); compounds such as methylglyoxal (MGO) and hydrogen peroxide; enzymes like diastase, invertases and glucose oxidase; amino acids, the "building blocks" of protein; B vitamins (B6, thiamine, niacin, riboflavin, panto-thenic acid); organic acids; trace minerals and electrolytes, such as calcium, potassium, folate, phosphorus and others; flavonoids and polyphenols; alkaloids and glycosides; and volatile compounds.  
Research studies have shown that the combination of methylglyoxal, dihydroxyacetone and hydrogen peroxide, which are in abundance in Manuka honey, can be an effective antibacterial agent, having more antibacterial properties than any other honey, possibly even towards bacteria resistant to antibiotics. Manuka honey may help with digestion issues, infections, burns and wounds, sore throat, allergies, to reduce symptoms of Cystic Fibrosis, prevent tooth decay, and improve skin health.
Real New Zealand Manuka honey contains more than 2,000 unique components that contribute to its texture, complex flavor and health food status. Before exporting Manuka honey, New Zealand's Ministry for Primary Industries requires testing and labeling. All honey is laboratory tested for four chemicals from the nectar and 1 DNA marker from the Manuka pollen. The term "Monofloral" means the honey is mainly from the manuka plant while "Multifloral" refers to a variety of plant sources, even though a significant amount comes from the manuka plant. To check the potency of this honey, check the UMF rating.
The Unique Manuka Factor (UMF) is a global standard used to identify and measure the antibacterial strength of Manuka. UMF5 is the lowest recognized rating; however, the honey is not considered beneficial unless it has a rating of at least UMF 10+. A rating of UMF 15+ is considered highly therapeutic and intake should not exceed one tablespoon at a time.
Manuka honey is antifungal, antiviral, antibacterial and anti-inflammatory.
The glycemic index for Manuka honey falls around 57, which is lower than sugar coming in at 65. So, although this may cause a spike in blood glucose for diabetics, it is a better alternative to refined white sugar in small amounts.
Orange Blossom
Orange blossom honey is a lighter amber color and one of the most common monofloral honeys. The hint of citrus is due to, as the name states, the nectar coming from orange blossoms. This honey is produced in the United States, Spain, Italy, France, Mexico and Israel. 
Beekeepers must place their hives in highly dense orange grooves to ensure the honey produced is limited to the orange blossoms. If there are not enough orange blossoms near the hives, the eager bees will source nectar from other sources which will produce a mixed honey.
Citrus oils have been used throughout history for killing bacteria and as a cleanser. Many of the chemical compounds within these potent oils can pass on into the honey produced. Beeswiki says, "Studies have tested the flavonoid content of Orange Blossom honey and found that it contains quercetin, hesperetin, luteolin, kaempferol, galangin, naringenin and isorhamnetin. These antioxidants can potentially provide anti-inflammatory, anti-allergy, anti-cancer and immune-supporting effects. They may also help to combat free radicals and reduce the risk of chronic illness." 
Rapeseed Honey
Rapeseed, Brassica napus, is mainly cultivated for its oil-rich seed, which is the third largest source of vegetable oil and second largest source of protein meal in the world. The oil can contain up to 54% of erucic acid which is harmful to the heart muscle of animals, but the flowers are a main forage crop for honeybees. The majority of the North American Rapeseed crops are genetically modified. The quick growing rapeseed plant can be planted in the spring and in the fall and produces a high nectar flow, this results in a bumper crop of honey throughout the year. 
A monofloral rapeseed honey has a peppery flavor and a milky yellow color. This honey must be collected with 24 hours of being capped due to its low fructose-to-glucose ratio, which causes it to crystalize very quickly, even in the comb. Beekeepers must keep vigilant watch over their hives during this time. The honey is sold immediately after harvesting. If it is not stored properly, this type of honey may ferment.
Part 5 of 6