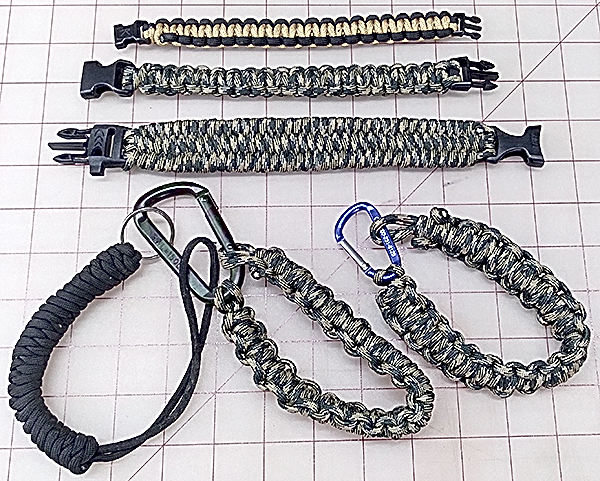 Melondy Phillips
Staff Writer
Part 2
In this second article, there may be a few items which are a little more uncommon for pre-assembled survival kits. All items from part one and part two should be able to fit within a small pack worn on a belt.
• One-half to 1 cup dry rice and a piece of old-time smoked deer jerky (little to no fat) in separate vacuum sealed bags. These items are long lasting emergency food sources.
• Another good emergency food is pemmican. When properly made and stored, pemmican can last many years, however, it should be switched out at least once per year.
• Although there are wild edibles available in most forests, having a bit of carbs and proteins readily available may help increase the survival rate.
• Dried yarrow: for bleeding
• Activated charcoal: as a poultice on wounds or for internal needs, activated charcoal absorbs impurities, bacteria, and toxins, can help reduce inflammation, and promote healing
• Piece of straw with Duct Tape wrapped around it
• This takes up very little space and who couldn't use Duct Tape from time to time? If injured while deep in the woods, certain leaves and herbs can be held in place with Duct Tape. A strip of cloth is also good for this but takes up more space in the pack. If it is cold out, tearing a piece of clothing off may not be desired either.
• During the winter, Duct Tape could seal a tear in a coat.
• Duct Tape can also be shaped into a cup for drinking water and countess other possibilities.
• Needles: mainly for splinters but can be used for other things as well (I place needles inside the straw with the tape around it.)
• Another use for a needle, in combination with other items from this kit, is for a makeshift compass. Place a plastic bag over a hole in the ground, log or other item so it forms a bowl to hold water. Don't use the metal pot for this. Pour water onto the plastic. Place a leaf on top of the water, which should float on top due to the water's surface tension. Using a knife, piece of steel or other metal object, stroke the needle, in the same direction, about 50-100 times to magnetize it. Carefully place the needle on top of the floating leaf and wait for it to settle. If the needle has been adequately magnetized, it will point to magnetic north. Using this needle, and other directional indicators, can help someone find their way. Some other natural indicators are the location of the sun and stars, how trees and other plants are growing, and where lichen, moss and mushrooms are growing. Although these last three items can grow on any side of a tree or rock, depending on the environment, they can still be an indicator. Insects such as honeybees and carpenter ants usually build nests facing the morning sun; so, in the northern hemisphere they usually face southeast.
• Fishing hooks and weights:
• A strand from a paracord bracelet can be used with these or include a bit of fishing line with the hooks
• Fishing bait, such as worms, hellgrammites and crawfish, are often located near creeks and streams, under rocks, rotting wood or leaves.
• Small signal mirror or other shinny item that isn't easily breakable: for reflecting light towards a rescue party
• Sealed weather matches: can be wrapped in the foil that is wrapped around the candle 
When I was a child, we had to make these for ourselves since they were not readily available for purchase in most stores. Most of the matches we purchased had wooden matchsticks, not cardboard, and most were strike anywhere matches. We just quickly dipped the match-head into melted wax, let them cool, and then wrapped them in plastic wrap or foil. The small waterproof match containers they make today are nice to have.
• Carabiners (along with a paracord bracelet): these simple little devices have a multitude of uses
• Carabiners, in conjunction with paracord, can be used to tie up supplies for being hung high on a tree branch, away from predators
• Carabiners can clip items onto a belt for hands-free carrying.
• Paracord can be knotted in such a way as to make a hammock, for sleeping off of the ground. Carabiners can hold the ends of the paracord hammock together and at the point of tying it to a tree.
• Like Duct Tape, carabiners have many uses. Be sure the weight limit for the style used is adequate for the job.
• Fluorescent flagging tape
I added this to our packs once I was able to acquire some.
If lost in the woods, in a safe location, it can be more beneficial to stay in one place. Using flagging tape to wrap around a large area highlights your location to rescue teams.
If the need arises to leave that location, leave behind signs for rescue teams, such as rocks or branches in the shape of an arrow in the direction you are traveling.
In addition to the pack, I also made different styles of paracord bracelets for each of us. On some bracelets, I used a clip that had a built-in whistle. Within some of the bracelets, I embedded items like small fishing weights and hooks (inserted into a piece of straw and heat sealed on both ends), and anything else I may have had at the time. Pre-made "survival bracelets" are readily available for purchase now, but were not available more than 20 years ago, so we had to make our own. Also, this is just my opinion, but when it comes to my family's safety, I prefer making them myself, using higher quality, heavy duty, more reliable parts instead of buying cheap stuff that breaks the first time it's used.
If a LifeStraw fits in the pack, this may be a nice additive. This device was not available when we first started using our packs, so we all knew what to do about water without needing one. I have still never used a LifeStraw, so I am not familiar with how well they work.