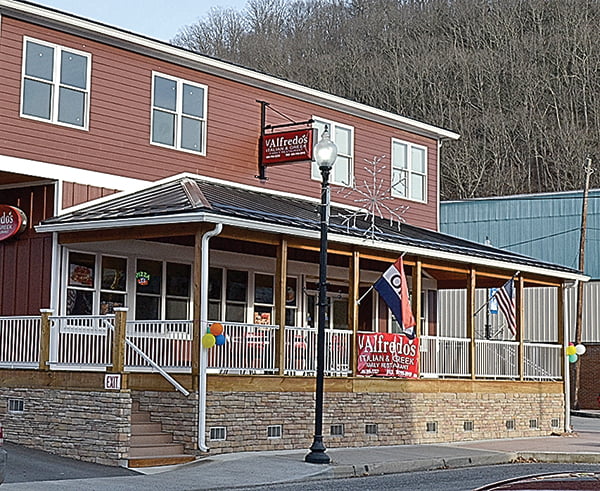 Rumor turned to fact Tuesday morning when Alfredo's Italian and Greek Restaurant opened on the corner of Main Street and Third Avenue in Marlinton. By noon, the dining room was bustling, as was the carry-out business.
This is owner Gharib Makruda's fourth Alfredo's location in West Virginia.
Makruda lives in Summersville, and he established the first of this series of Alfredo's there, before venturing to Lewisburg and White Sulphur Springs.
Alfredo's offers sit-down dining, carry-out, drive-thru and catering. Later on, delivery will be added as an option.
"It is a family kitchen," Makruda said. "We have our own cooks. We wouldn't trust anyone else in the kitchen – it's family."
Makruda's cousin and nephew will be in charge of the kitchen at Alfredo's in Marlinton.
The restaurant will be open seven days a week, from 9 a.m. to 9 p.m. during the winter months. Their number is 304-799-2222. S. Stewart photo