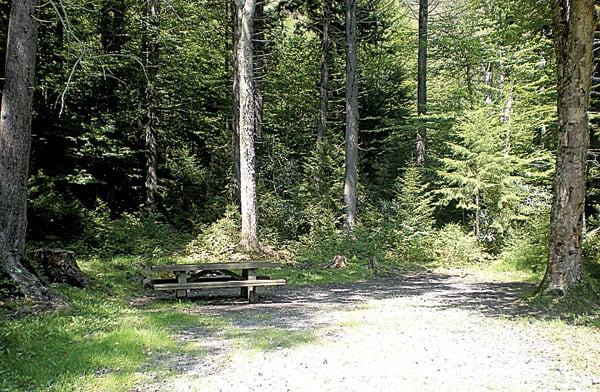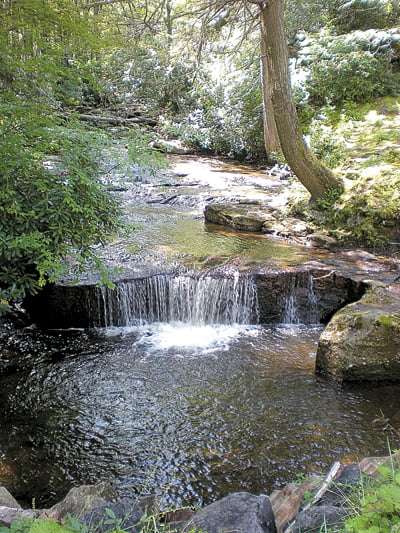 Suzanne Stewart
Staff Writer
Nestled in the mountains by the Shavers Fork of the Cheat River just over the county line in Randolph County, is the well-hidden, but very cozy Stonecoal Campground.
Maintained by the Greenbrier District of the West Virginia Forest Service, the campground features 19 lots for campers and tents with a perfect view of the river and beyond that, the train tracks going up the mountain.
"It's been a campsite for probably thirty or forty years," Ranger Jack Tribble said. "In 2006, we improved the site, and then in 2012, we put tables in and cleaned up the sites a little more. This year, we put the bathrooms in and then numbered the sites and made them a little nicer."
The campground has a 14-day stay limit with no fees. Visitors have a first come, first served chance of choosing their spot, and there are several smaller sites right on the river for those who would rather camp in tents.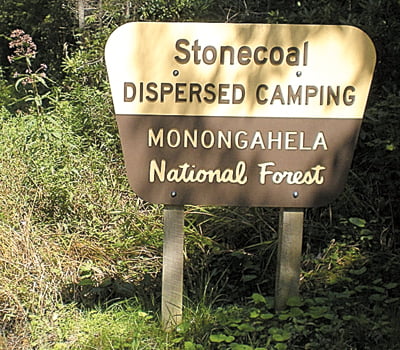 The area is perfect for fishing, with the stream stocked by the West Virginia Division of Natural Resources.
"It's a very popular area for fishing," Tribble said. "The later you get in the fall and it cools off a little bit, then you'll have more fishing in the area. Cooler weather is better for fishing. It's really well-located. Hunting season is very popular, as well, because you can hunt right out of this area. It's very busy in the spring with fishing and pretty busy in the fall."
The campground received its name from the stream leading into the sites, called Stonecoal Run. The road and area were originally used for logging before being turned over to the Forest Service.
Stonecoal Run connects to the Shavers Fork and has several waterfalls, adding to the beauty of the area.
"It's very beautiful," Tribble said. "It actually has a couple of waterfalls. In the fall when the leaves are changing, there's a spot that's great for photography."
The site has grown in popularity over the years, which led to newly constructed bathrooms conveniently located near two of the larger camping sites.
"The bathrooms made it a lot more feasible and hopefully people will stay in the area longer," Tribble said. "What we're trying to do is make these sites nicer, step-by-step. If you have better quality recreation sites, people will stay longer."
For more information on Stonecoal Campground or other campgrounds maintained by the Greenbrier Ranger District in Bartow, call 304-456-3335.